Throughout Our Continuum of Care we recognize that sometimes a home may require some environmental changes in order to maximize an individual's independence and support their desire to remain at home for as long as it is safely feasible.
Personal Emergency Response System (PERS)
With a Personal Emergency Response System (PERS), you or your loved one can continue to live safely and independently in your own home with the comfort of knowing that help is available with the press of a button. Our knowledgeable staff will help you or your loved one choose the best solution from our variety of options and, we will tailor a PERS to your individual situation. Whether it is a need for automatic fall detection; a mobile emergency response system; or a classic home based system, your PERS will offer you access to trained personnel 24 hours a day, 7 days a week.
Minor Home Modifications
Sometimes your home or the home of a loved one requires minor environmental changes to reduce the risk of falls, maximize accessibility, or adapt fixtures for specific conditions.  Our team of modification professionals can survey your current living area and provide guidance or solutions to your specific situational needs.
Maria Inacio, Pawtucket, RI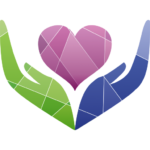 "Juliana was wonderful. She felt like a family member.
Excellent nurse with great service."
Maria Inacio, Pawtucket, RI
Ramon Pellegrino, Woonsocket, RI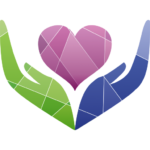 "My nurse has been very kind and helpful to me. I can't thank you and her enough. I don't know what I would have done without the care I have received! Thank you so much!"
Ramon Pellegrino, Woonsocket, RI
Thea Neri, Warwick, RI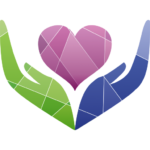 "I was very pleased with the care I was given.
Peter, the Nurse, was professional and courteous."
Thea Neri, Warwick, RI
Very Impressed Visitor
"I feel compelled to write you this letter about a very special Hospice Certified Nursing Assistant, Anita Halko.  I work in healthcare myself and as you know we always tend to hear the negative more than the positive.  I am a regular at St.Elizabeth's Home. I have observed Anita on several different occasions. She is very professional and personable to those she is caring for, and to everyone she comes in contact with. She even knows name of other residents and is very friendly to them. Anita is not only an asset to Nursing Placement, but you should feel proud knowing she is in the community representing the Hospice Department."
Very Impressed Visitor
Virginia Eberwin, Cumberland, RI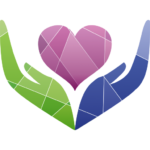 "Your staff helped to make my recovery a pleasant one. My PT, Michelle Wright is the most courteous and helpful I have ever encountered."
Virginia Eberwin, Cumberland, RI
William R. Glen, Cumberland, RI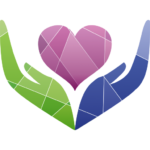 "Sandy is excellent - a credit to your organization. Not only very knowledgeable but caring and interested in your well being - makes a tough situation a little easier."
William R. Glen, Cumberland, RI
Our Guarantee
Home Health & Hospice Care of Nursing Placement recognizes you have a choice when it comes to choosing home health care.
Nursing Placement guarantees to be accessible 24-hours a day, 7 days a week to provide quality care and customer service to you and your loved ones.
Your satisfaction is our priority; however, should we fail to meet your expectations, please call to contact our Senior Management Team who will address your concerns.
How can Nursing Placement help? One Place for all your home care Needs.
Locally-owned & trusted by Rhode Islanders since 1976, just one call connects you with RI's most comprehensive home health care providers. For services ranging from Recovery Care and Rehabilitation to Supportive Care and Hospice, we're here for you 24 hours a day, seven days a week.