Are you a Certified Nursing Assistant?
Are You Looking for A Change?
Be Valued and Appreciated
We Have Guaranteed 40 Hour Positions
Paid Time Off
Health Benefits
Come Work for An Organization That Cares About You Call Our Recruiting Office Today 401-603-8965
Holiday Pay
Verizon Cell Phone Discount
401k
Real Employee Testimonial
"I was accepted into the PrepareRI program as an alternate, with no guarantees that I would end up with an internship.
That didn't stop me from attending the Bootcamp training because I felt something good would come out of it, and it did. Luckily, I got placed at Home Health & Hospice Care of Nursing Placement through one of our networking lunches, and I went from being shy to bursting out of my shell.
It was my first job and the best part is that I was able to see what the real working environment is like – from good days to crazy days, and they ended up hiring me when the internship ended. All of the employees help each other and are as close as family. I want to give a special thank you to Nursing Placement for helping me outgrow my shyness and be able to share my ideas, but most of all for believing that I was and am a good fit for the job."
– Elinette
PrepareRI Intern, Cranston High School East
Enriching Lives
Since 1976, we have been managing the entire spectrum of patient and family needs with wisdom, dignity and love. As health care requirements change, the skill and devotion of our caregivers will not. We are locally owned and we are here for you every minute of every day.
How can Nursing Placement help? One Place for all your home care Needs.
Locally-owned & trusted by Rhode Islanders since 1976, just one call connects you with RI's most comprehensive home health care providers. For services ranging from Recovery Care and Rehabilitation to Supportive Care and Hospice, we're here for you 24 hours a day, seven days a week.
Maria Inacio, Pawtucket, RI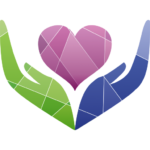 "Juliana was wonderful. She felt like a family member.
Excellent nurse with great service."
Maria Inacio, Pawtucket, RI
Ramon Pellegrino, Woonsocket, RI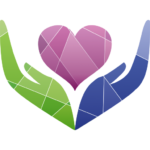 "My nurse has been very kind and helpful to me. I can't thank you and her enough. I don't know what I would have done without the care I have received! Thank you so much!"
Ramon Pellegrino, Woonsocket, RI
Thea Neri, Warwick, RI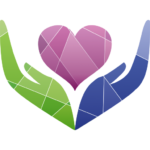 "I was very pleased with the care I was given.
Peter, the Nurse, was professional and courteous."
Thea Neri, Warwick, RI
Very Impressed Visitor
"I feel compelled to write you this letter about a very special Hospice Certified Nursing Assistant, Anita Halko. I work in healthcare myself and as you know we always tend to hear the negative more than the positive. I am a regular at St.Elizabeth's Home. I have observed Anita on several different occasions. She is very professional and personable to those she is caring for, and to everyone she comes in contact with. She even knows name of other residents and is very friendly to them. Anita is not only an asset to Nursing Placement, but you should feel proud knowing she is in the community representing the Hospice Department."
Very Impressed Visitor
Virginia Eberwin, Cumberland, RI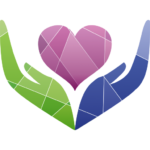 "Your staff helped to make my recovery a pleasant one. My PT, Michelle Wright is the most courteous and helpful I have ever encountered."
Virginia Eberwin, Cumberland, RI
William R. Glen, Cumberland, RI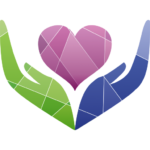 "Sandy is excellent - a credit to your organization. Not only very knowledgeable but caring and interested in your well being - makes a tough situation a little easier."
William R. Glen, Cumberland, RI
William R. Glen, Cumberland, RI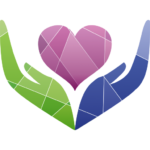 "I am very impressed by your staff. They are professional, courteous and helpful. I am very satisfied and grateful for all the help they are providing. Especially Stan, PT, Alicia, RN- she is amazing and Chelsea, OT! They are working me tirelessly to get me into shape! Ardella is an amazing C.N.A. I will always be grateful for all the help they are proving and I wold recommend Nursing Placement any day! They all deserve an award."
Client Name Withheld, RI